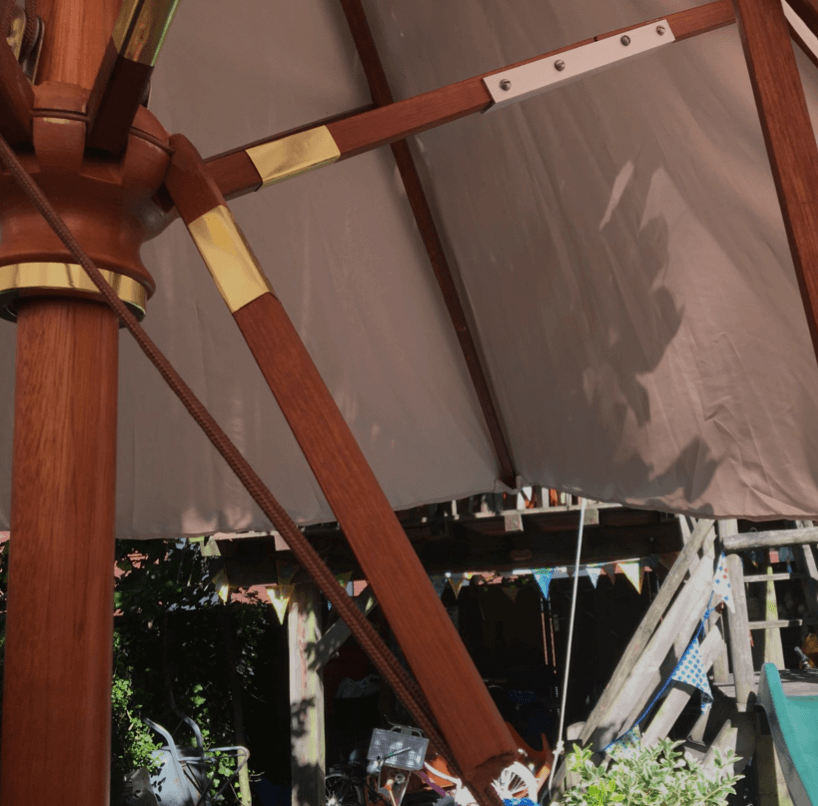 Enjoy your parasol, sunglasses, fan, or sunbed for longer. Come to the Repair Café for repairs or advice!
Want to start the summer well-prepared? Then start checking that your summer gear is still in good shape. If not, you can visit a Repair Café in your neighbourhood. Our volunteers are ready to help you with all kinds of repairs.
Repairing sunglasses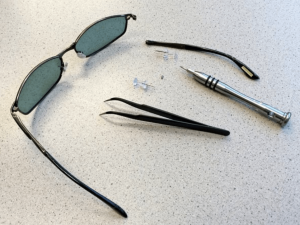 Our volunteers can, for instance, help repair your sunglasses. Perhaps one of the temples is loose, the frame is broken, or the glass has fallen out. At the Repair Café, such problems are often easy to solve; our repairers successfully repair more than 60 per cent of the broken sunglasses brought in, according to the RepairMonitor, in which Repair Café volunteers keep track of everything they repair.
Most Repair Cafés have the right tools to tighten tiny screws, solder a temple or glue a broken frame.
Fixing faltering fans
You can also come to the Repair Café with faltering fans. Many fans run fine again after they have been cleaned or the moving parts have been lubricated. Sometimes a wire needs to be reconnected, a switch replaced, or the cable shortened. Fan repairs at the Repair Café are successful in over half of the cases. So, it is well worth bringing your fan.
Repairing parasols
With parasols, the problem is often in the pulley you use to open the parasol. This cord can snap when it is worn out. Fortunately, it is possible to thread in a new pulley. There are several videos on YouTube in which home repairers demonstrate this, such as this video with Dutch explanations or this video in English. Do you not feel like doing this repair on your own? Then drop by a Repair Café; our repairers will gladly help you.
Other problems with parasols are also easy to solve. A broken rib or hub can be mended (see the photo at the top of this article), sometimes a new bolt needs to be fitted, or some other creative solution is needed.
Maintaining and repairing sunbeds and other garden furniture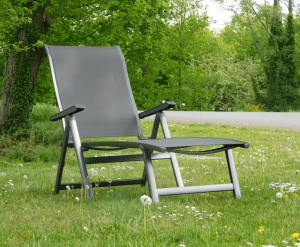 Repair Cafés also advise on maintenance and repair of sunbeds and other garden furniture. Is your garden furniture too big to bring to the Repair Café? Then take a photo and show it to the repairer.
Repair your summer items yourself
Want to repair your summer items yourself? Then find a repair guide at iFixit! Of course, you can also use these step-by-step guides to prepare for your visit to the Repair Café. This way, you will know what to expect.