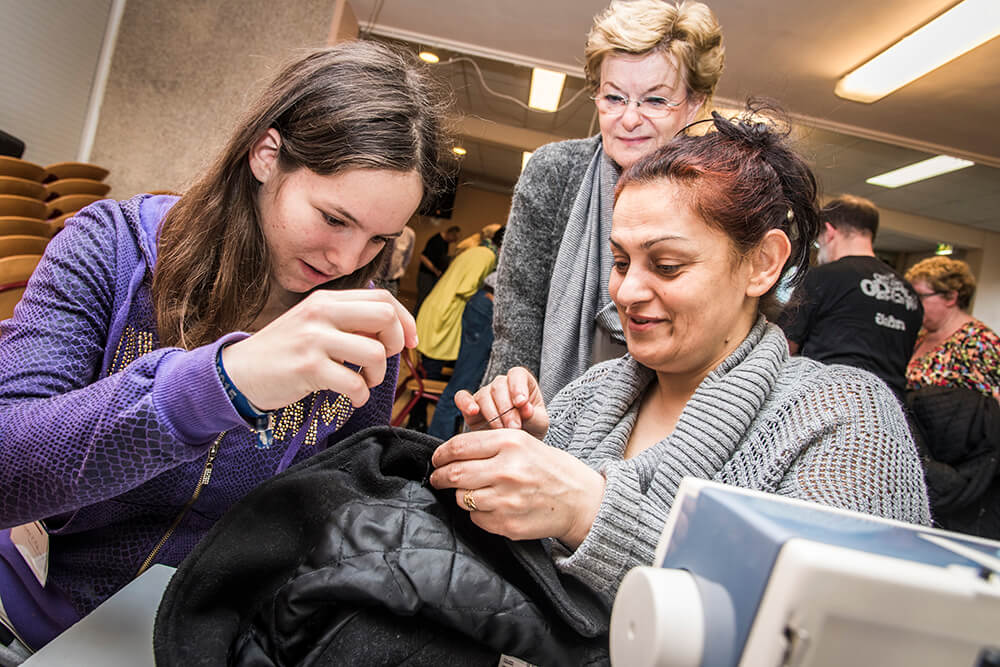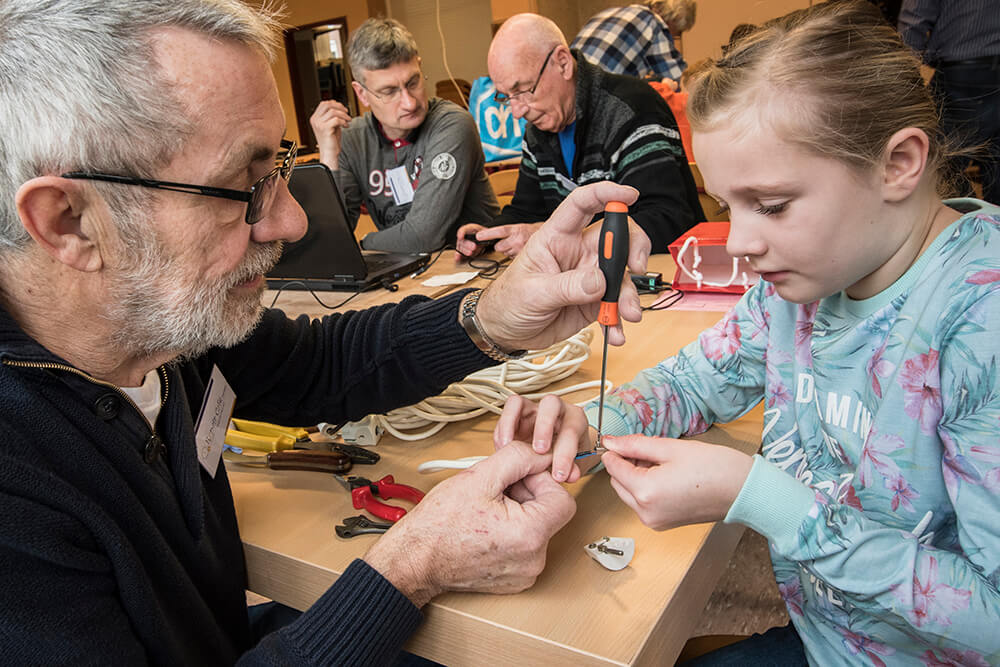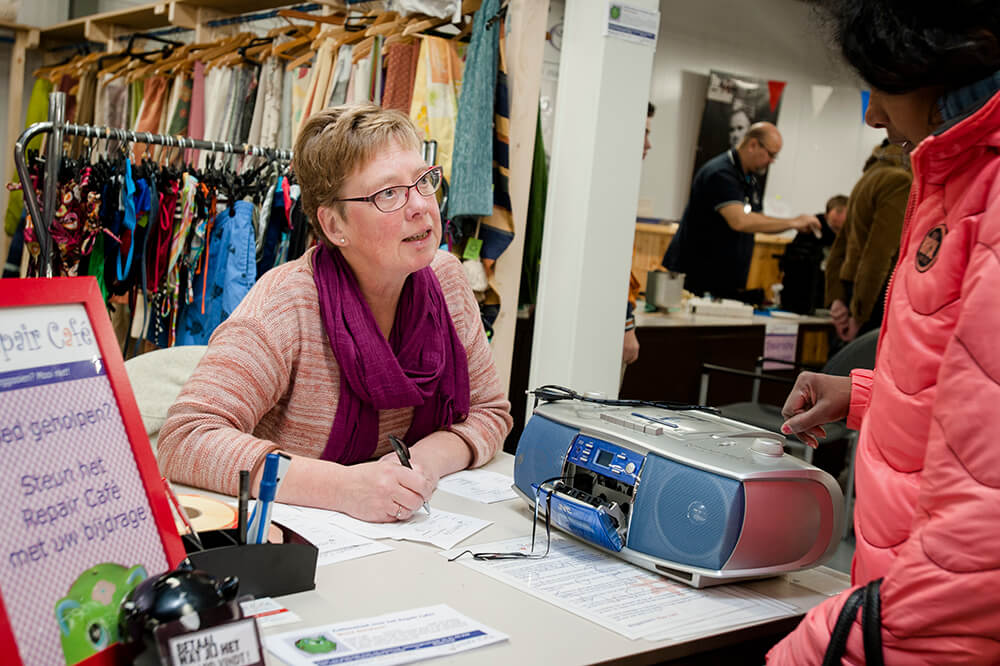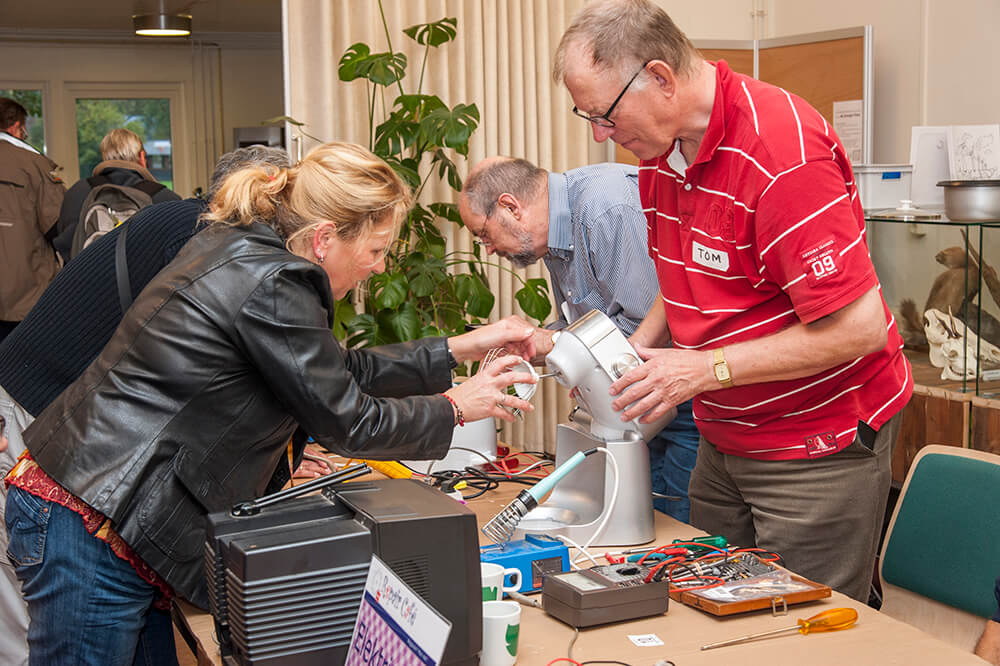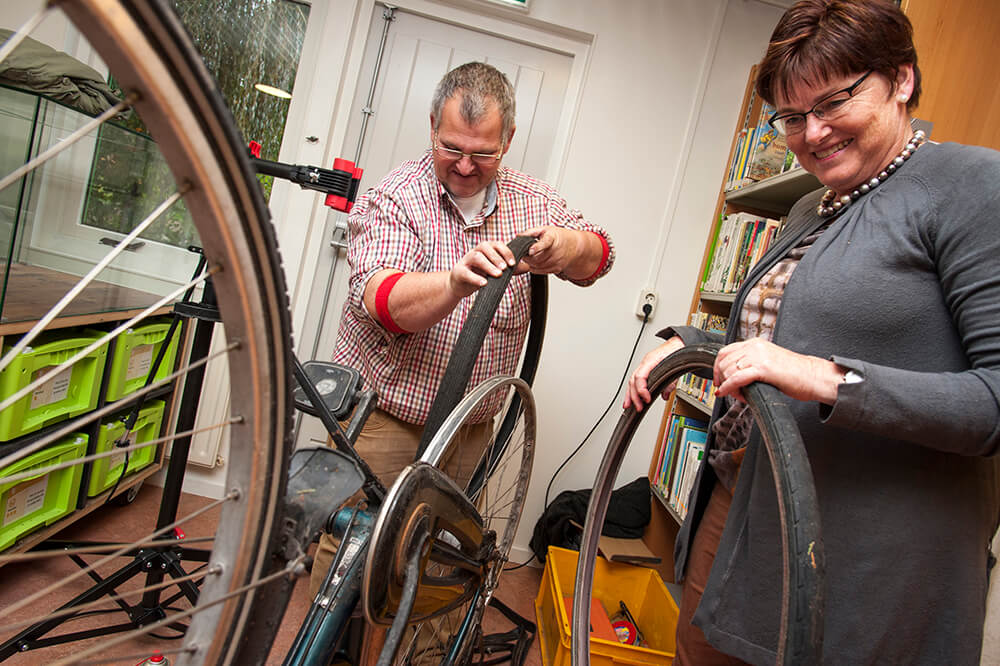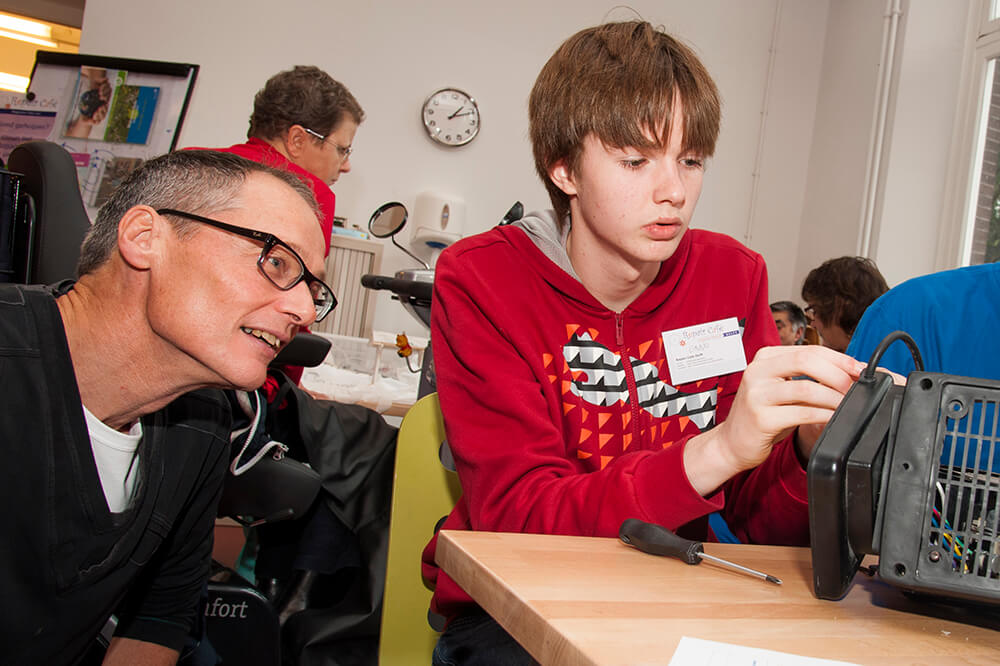 Join the Repair Café!
All Repair Cafés often need new, handy volunteers to act as repair experts during the repair meetings. We are especially looking for people who are handy with:
clothing/textiles
electrical appliances
bicycles
furniture/wooden objects
And who like to share their skills with neighbours.
Apart from these experts, Repair Cafés often have room for volunteers who like to act as host or hostess. In this role, you provide everyone with coffee and tea, you help new visitors at the reception table and act as a contact for both the repair experts and the visitors in the Repair Café.
Finally, there is frequently demand for people who have a knack for computers. You keep the website of your Repair Café up to date and feature your initiative on Instagram, Facebook and Twitter.
You can sign up as a volunteer by sending a message to the organisers of a Repair Café near you. You'll find them in the overview of all Repair Café locations.