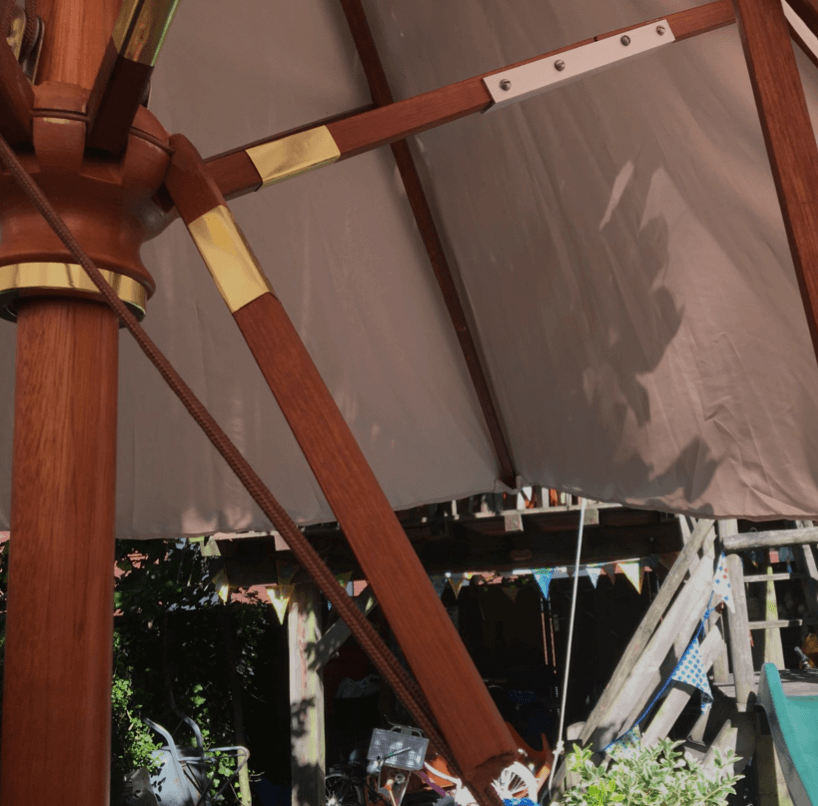 Geniet langer van je parasol, zonnebril, ventilator of ligbed. Kom voor reparatie of advies naar het Repair Café!
Wil jij goed voorbereid de zomer in? Check dan op tijd of jouw zomerspullen nog in orde zijn. Zo niet, dan ben je van harte welkom bij een Repair Café in jouw buurt. Onze vrijwilligers zitten klaar om je te helpen bij allerlei reparaties.
Zonnebril repareren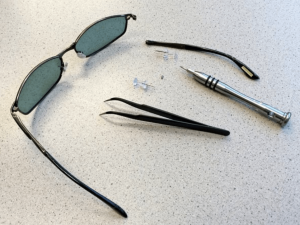 Bijvoorbeeld bij het repareren van je zonnebril. Misschien zit een van de pootjes los, is het montuur gebroken of is er een glas uit gevallen. In het Repair Café zijn dat soort problemen vaak goed op te lossen; zonnebrillen worden in ruim 60 procent van de gevallen met succes gerepareerd, blijkt uit de RepairMonitor, waarin Repair Café-vrijwilligers bijhouden wat ze allemaal repareren.
De meeste Repair Cafés hebben het juiste gereedschap in huis om minuscule schroefjes aan te draaien, een pootje te solderen of een gebroken montuur te lijmen.
Oplossingen voor problemen met ventilatoren
Ook met haperende ventilatoren kun je in het Repair Café terecht. Veel ventilatoren draaien weer prima nadat ze zijn schoongemaakt, of nadat bewegende onderdelen zijn gesmeerd. Soms moet een draadje opnieuw worden aangesloten, een schakelaar vervangen of het snoer ingekort. Ventilatorreparaties zijn in het Repair Café in meer dan de helft van de gevallen succesvol. Het is dus zeker de moeite waard om langs te komen met jouw ventilator.
Parasols repareren
Bij parasols zit het probleem vaak in het koord waaraan je moet trekken om de parasol open te klappen. Dit koord kan knappen wanneer het versleten is. Gelukkig is het goed mogelijk om een nieuw koord in te rijgen. Op YouTube staan diverse video's waarin thuisreparateurs dit voordoen, zoals deze met Nederlandstalige uitleg of deze in het Engels. Zie je het niet zitten om deze reparatie alleen uit te voeren? Kom dan langs in een Repair Café; onze reparateurs zijn graag bereid je te helpen.
Ook andere problemen met parasols zijn goed op te lossen. Een afgebroken spaak of arm kan worden gespalkt (zie de foto bovenaan dit artikel), soms moet een nieuwe bout worden gemonteerd of is er een andere creatieve oplossing nodig.
Ligbedden en andere tuinmeubelen onderhouden en repareren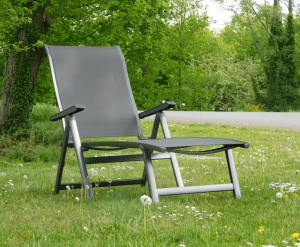 In het Repair Café kun je ook terecht voor advies over onderhoud en reparatie van ligbedden en andere tuinmeubelen. Voor tuinmeubelen van Hartman kunnen Repair Cafés in Nederland en Vlaanderen gratis onderhoudsmiddelen en onderdelen bestellen. Is jouw tuinmeubel te groot om mee te nemen naar het Repair Café? Maak dan een foto en laat die aan de reparateur zien.
Repareer je zomerspullen zelf
Wil je jouw zomerspullen zelf repareren? Vind dan een reparatiehandleiding bij iFixit! Je kunt deze stap-voor-stap-handleidingen natuurlijk ook gebruiken om jouw bezoek aan het Repair Café voor te bereiden. Zo lees je wat je ongeveer kunt verwachten.