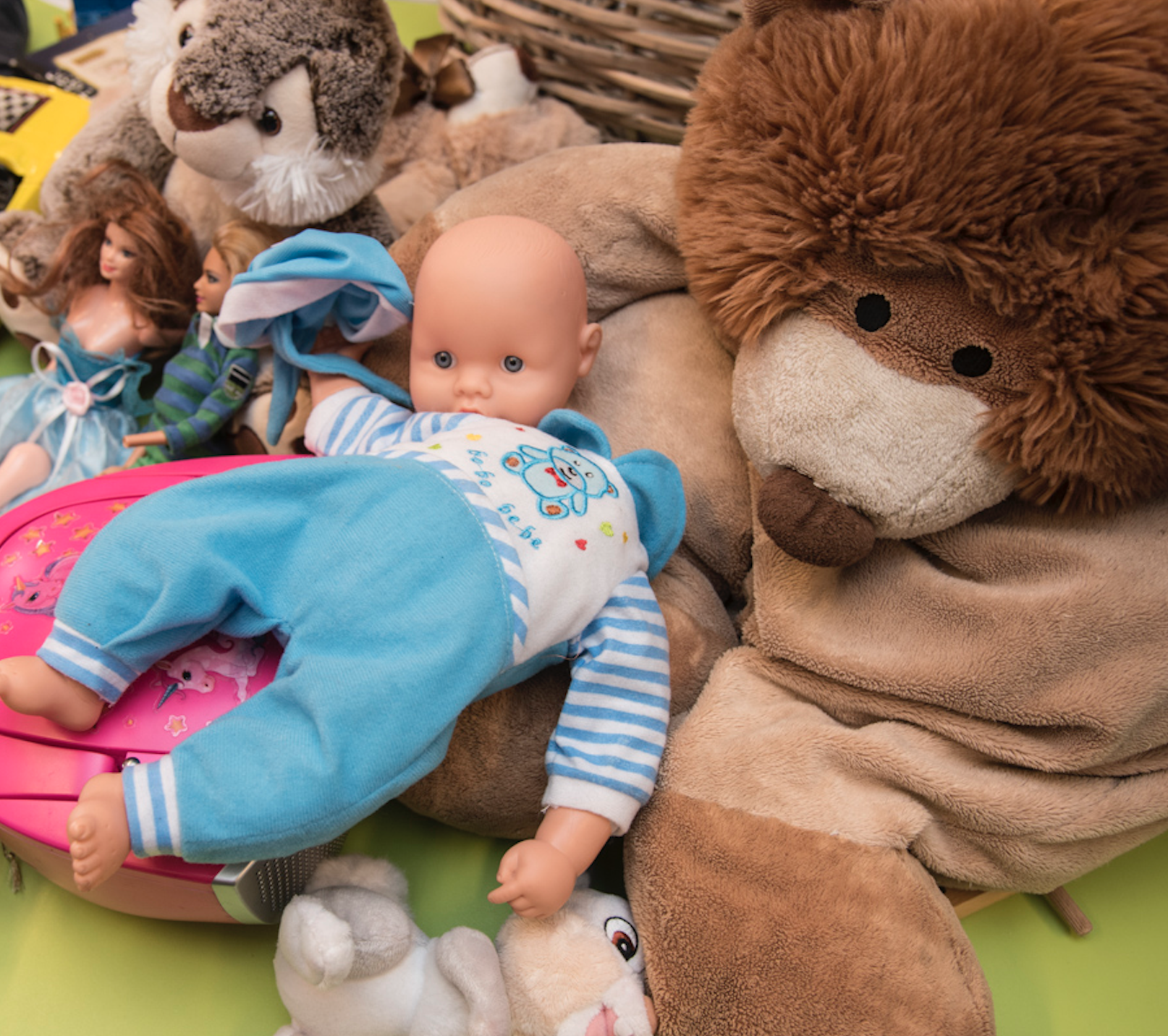 Gooi kapot speelgoed niet meteen weg. Breng het naar een Repair Café in jouw buurt!
Speelgoed weggooien doen veel mensen liever niet. Kinderen (en ouders) zijn vaak erg gehecht aan bepaalde poppen of knuffels, een treintje op batterijen of een op afstand bestuurbare auto. Die gooi je niet zomaar weg. Gelukkig kan speelgoed in veel gevallen goed worden gerepareerd. Kom met je kapotte speelgoed naar een Repair Café en maak het zelf mee!
Elektrisch en elektronisch speelgoed kan in 70 procent van de gevallen weer worden gemaakt, blijkt uit onze RepairMonitor, een online systeem waarin reparateurs bijhouden wat ze allemaal repareren. Bij niet-elektrisch speelgoed is dat zelfs 76 procent. Het is dus zonde om kapot speelgoed meteen weg te gooien.
Elektrisch speelgoed repareren
Bij elektrisch speelgoed ligt het vaak aan een batterij die geen contact meer maakt of een roestig contact. "Alles waar een batterij in kan, komt bij ons voorbij. Vaak is er niet zo veel mis mee", legt Wijnand Klaver van Repair Café Hilversum uit. "Meestal is het een los draadje. Over het algemeen zijn die dingen wel weer aan de praat te krijgen. Soms moet je repareren op een manier dat je ziet dat iets gerepareerd is, maar dat is helemaal niet erg."
Poppen en knuffels repareren
Bij poppen en knuffels gaat het vaak om vulling die uit het lijf is, of een oog dat ontbreekt. Vaak is er ook een naadje los of mist er een poot. "Dat is wel wat meer handwerk, dat doe je meestal niet met de naaimachine", vertelt Marion van den Akker van Repair Café Oostzaan.
Speelgoed repareren is vaak heel dankbaar werk, vindt zowel Wijnand als Marion. "Het kan heel veel voor iemand betekenen", zegt Wijnand. "Bij ons kwam op een gegeven moment een oudere vrouw. Zij kwam met een pop uit 1950 waarmee ze zelf nog had gespeeld. Die pop was al dertig jaar stuk, maar met heel veel gepruts en gepoets hebben we 'm toch weer heel gekregen. Zij was heel gelukkig toen die pop was gemaakt, want nu kon 'ie naar haar kleinkind."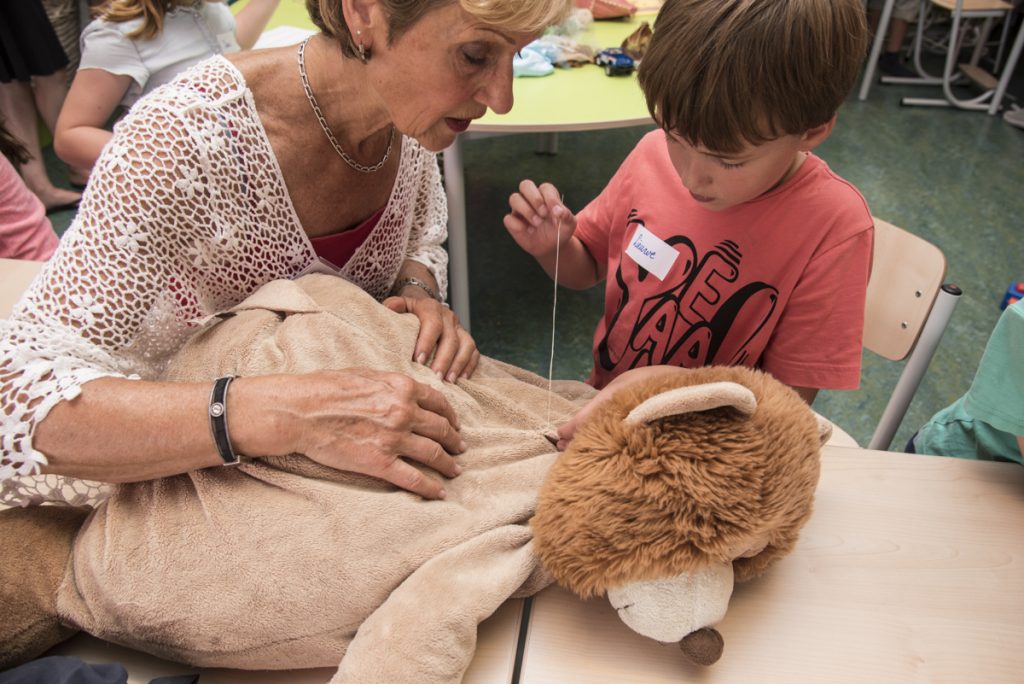 Samen repareren en leren
Marion: "Je kunt niet altijd inschatten wat iets voor iemand betekent. Soms doe je iets heel kleins en zijn mensen daar helemaal ondersteboven van. Wij hebben voor iemand ooit een knuffel gemaakt, volgens mij was die zijn been of arm kwijt. En die mevrouw was zo blij dat je bijna dacht: 'hoe dan?' Terwijl wij eigenlijk helemaal niet zoveel hadden gedaan. Dat is me wel bijgebleven."
Marion en Wijnand repareren graag, maar vinden het nog leuker als mensen actief meedenken en helpen. "Dat zijn vaak de leukere reparaties, als mensen met dingen komen waar ze zelf al aan begonnen zijn", vertelt Wijnand. "Ik vind het heel belangrijk om mensen te betrekken bij de reparatie. Er gaat zo veel kennis verloren, daar moeten we echt voor uitkijken."
"Dat is sowieso het beleid bij ons", legt Marion uit. "We zijn niet van het brengen, weggaan en weer terugkomen. Het is wel de bedoeling dat je erbij komt zitten, met een kopje koffie of thee. We willen dat het repareren een sociaal iets is en dat mensen zich bewust worden van het feit dat dingen gerepareerd kunnen worden."
Kom naar het Repair Café!
Heb jij nog speelgoed liggen dat je liever niet weg wilt gooien? Vind een Repair Café bij jou in de buurt en neem het mee. Grote kans dat het gerepareerd kan worden. Tot binnenkort!