Een gebroken stoel, een handvat dat niet meer uitschuift, een lekkend koffieapparaat, een winkelhaak of een kapot scherm; het zijn van die mankementen waar we geregeld mee te maken hebben. Ergernis of uitdaging? Afscheid of mogelijkheid? In deze video-serie staat het avontuur van vijf reparaties centraal.
Luister naar de analyses van de reparateurs en laat je inspireren.
---
Trailer
---
Deel 1: Kapotte hendel
Uw reparateur: Theo van den Akker
Een koffer met een handvat dat niet omhoog wil schuiven. Heel onhandig. Het gele mechaniek drukt niet meer goed naar beneden. Eenmaal opengemaakt blijkt duidelijk wat er kapot is. Maar hoe vervang je iets wat niet als los onderdeel geleverd wordt?
Luister naar de analyse van Theo van den Akker, leefbaarheidsambassadeur en reparateur bij Repair Café Betondorp in Amsterdam-Oost. Over de waarde van een rommelbakje vol dingetjes, vormpjes en beugeltjes.
---
Deel 2: Winkelhaak
Uw reparateur: Gery Woltinge
Een mooie broek, zo goed als nieuw, kreeg een groot gat in de knie. Achter een spijker blijven hangen. Zonde om weg te doen of om er zomaar een lapje op te stikken. Met wat extra aandacht en creativiteit wordt de broek uniek, mooier dan in de winkel.
Luister naar de analyse van Gery Woltinge, vroeger docent-coupeuse en nu reparateur bij Repair Café Zwolle. Over tornen, stiksels en dat alle spijkerbroeken te repareren zijn.
---
Deel 3: Afgebroken spijlen
Uw reparateur: Saskia Bakker
Een klassieke, houten stoel uit een bekend Amsterdams restaurant liet een van de gasten op de grond zakken. De dwarsverbinding schoot los en de spijlen eronder konden het gewicht niet aan. Afgebroken en gespleten. Nu maar hopen dat de splinters toch weer in elkaar grijpen.
Luister naar de analyse van Saskia Bakker, houtbewerker en reparateur bij Repair Café Utrecht. Over lijmsoorten, deuvels, plakband en de hoge repareerbaarheid van houten spullen.
---
Deel 4: Scherm gevallen
Uw reparateur: Eline Bijkerk
Een iPhone 5s lag al een tijdje in een lade. Het scherm vol barsten en een home-button die niet meer werkte. Een oud model maar nog lang niet afgeschreven. Stap voor stap openmaken met geduld, wat lef en een beetje hulp. Vervangen wat kapot is en bellen maar. Of toch niet?
Luister naar de analyse van Eline Bijkerk, programmeur en reparateur bij Repair Café Houten. Over durven openmaken, schroefjes, zuignapjes en de hulp van online informatie.
---
Deel 5: Lekkende Senseo
Uw reparateur: John Kevers
Een van de eerste Senseo-modellen, vijftien jaar oud, werd afgeschreven. Hij lekte. Maar waar kwam dat water vandaan? Is het warm of koud? En wat vertellen de gebruikssporen aan de binnenkant? Voordat je iets kunt repareren moet je natuurlijk eerst weten wat er kapot is.
Luister naar de analyse van John Kevers, technisch opgeleid en reparateur bij Repair Café Eindhoven-Woensel. Over uitsluiten, donorapparaten, en het belang van goed kijken.
---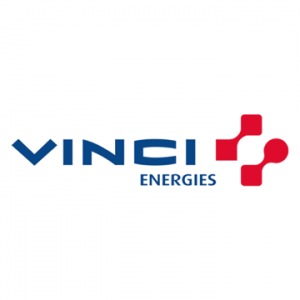 Concept en regie: Tom Loois en Joanna van der Zanden
Reparateurs: Theo van den Akker, Saskia Bakker, Eline Bijkerk, John Kevers, Gery Woltinge
Tentoonstellingsontwerp: Jasmijn Muskens
Film: Elizabeth Sokol, thebestoftimes.nl
Grafisch ontwerp: ARK Amsterdam
Videosponsor: VINCI Energies
---
Deze video's zijn onderdeel van de reizende pop-up tentoonstelling 'MOOI STUK! Ode aan de reparatie'. Ze is in opdracht van Repair Café Internationaal gemaakt en mede mogelijk gemaakt door bijdragen van: