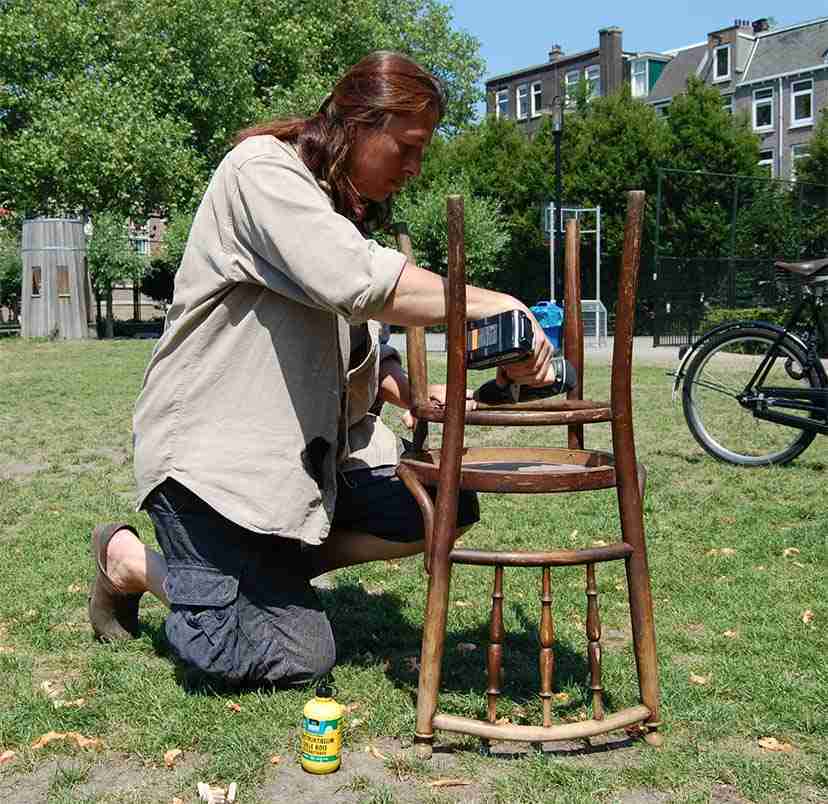 Laat je stoelen of tafel repareren en verleng hun levensduur!
Heb jij thuis een scheve kruk? Of een stoel die een poot mist? Kom ermee naar het Repair Café! Niet geprobeerd is niet gerepareerd. Sterker nog, onze reparateurs kunnen eenvoudige problemen zoals afgebroken of wiebelende poten vrij makkelijk verhelpen. Daarna kunnen je meubels weer een hele tijd mee.
Als mensen met meubels bij een Repair Café aankloppen, zijn het vaak stoelen en krukjes. Een gammele kamerstoel, een bureaustoel met een loszittende leuning, een eettafelstoel met een afgebroken poot… 75 procent van de stoelen die binnenkomen, wordt met succes gerepareerd. Hetzelfde geldt voor de overige meubels die onze reparateurs onder handen hebben genomen. Zelfs banken en tafels maken kans op een geslaagde reparatie!
Leren repareren
Een bezoek aan het Repair Café levert vaak niet alleen een gerepareerde tafel of stoel op. Je doet er ook kennis op waar je een leven lang profijt van kunt hebben. Douwe van der Helm repareert onder meer meubels in Repair Café Steenwijkerland en vindt het overbrengen van die kennis heel belangrijk.
"We doen de reparaties daarom altijd samen met de eigenaar van de spullen. We vragen ze om toe te kijken en ook om mee te helpen. Ze zien dan bijvoorbeeld hoe wij een poot aan een krukje of stoel vastlijmen, maar hebben misschien nog nooit van tweecomponentenlijm gehoord. Nou, dan schrijven we op welk merk ze nodig hebben en waar je dat kunt kopen, en dan kunnen ze het de volgende keer zelf doen."
Meubels onderhouden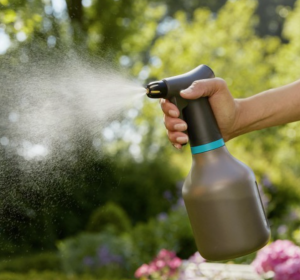 Meubels kunnen enorm lang meegaan, maar het is wel belangrijk om ze goed te onderhouden. Mensen weten vaak niet hoe dat moet. Ook dat is iets wat de reparateurs graag uitleggen. Douwe: "Meubels worden gemaakt van allerlei materialen: leer, hout, stof, riet. Die materialen hebben allemaal hun eigen behandeling nodig. Riet moet je af en toe met een plantenspuit natmaken, anders droogt het uit. Bij houten meubels is het heel belangrijk om een of twee keer per jaar de verbindingen te controleren. Draai de schroeven gewoon even aan."
Voor stoelen heeft Douwe nog een gouden tip. "Als je met zijn tweeën of drieën bent en je hebt zes eettafelstoelen, wissel ze dan regelmatig om. Zorg dat je niet telkens op dezelfde stoel zit." Zo vraagt ieder meubelstuk weer om zijn eigen specifieke onderhoud. "Voor leren meubels zijn er speciale reparatiesetjes te koop in talloze kleuren. Daarmee kun je heel simpel een leren bank of stoel repareren", weet Douwe.
Ook voor stoffen meubels heeft hij een tip: "Spuit ze in met anti-vlekkenspray. Als je dan iets over je meubel morst, trekt het niet in de stof, maar blijft het als druppels erop liggen. Daarna kun je het er met een natte doek zo afvegen. Veel mensen weten dat niet."
Kom naar het Repair Café
"Met repareren heeft dat natuurlijk weinig te maken, maar het is wel van belang voor de levensduur van je meubels", sluit Douwe af. En als er dan toch iets stuk gaat, is er altijd wel iemand in het Repair Café die je kan helpen. Vind een Repair Café in jouw buurt en loop eens binnen. Tot binnenkort!