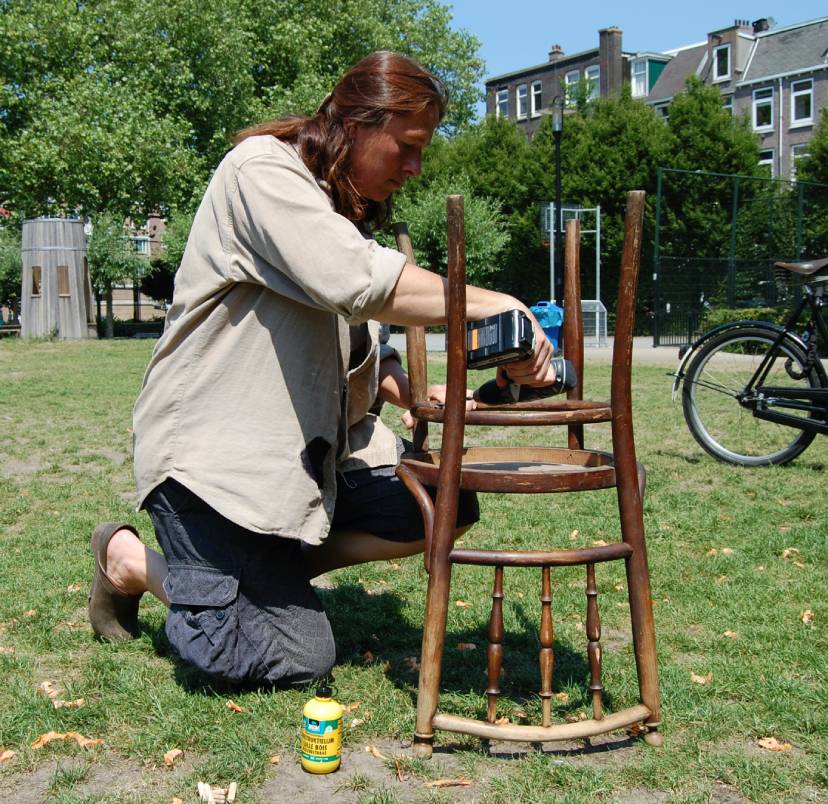 Have your chairs or table repaired and extend their lifespan!
Do you have a crooked footstool at home? Or a chair missing a leg? Bring it to the Repair Café! If you don't try, it won't be repaired. What's more, our repairers can quickly fix simple problems such as broken or wobbly legs. After that, your furniture will be usable for some time to come.
When people bring furniture to a Repair Café, its often chairs and footstools. A rickety room chair, an office chair with a loose backrest, a dining table chair with a broken leg… 75 per cent of the chairs that come in are successfully repaired. The same applies to the other pieces of furniture that our repairers have worked on. Even benches and tables have a chance of being successfully repaired!
Learning to repair furniture
A visit to the Repair Café often results in more than just a repaired table or chair. You also gain knowledge that can be useful for a lifetime. Douwe van der Helm repairs, among other things, furniture in the Repair Café Steenwijkerland (the Netherlands), and he considers the transfer of that knowledge to be essential.
"That's why we always do the repairs together with the owner of the things. We ask them to observe and to help. For example, they see us gluing a leg to a footstool or chair, but they may never have heard of two-component glue. Well, then we write down what brand they need and where you can buy it, and then they can do it themselves next time."
Furniture maintenance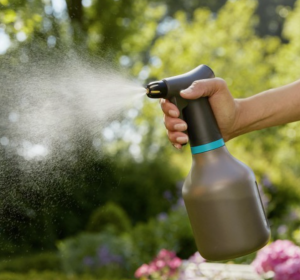 Furniture can last a very long time, but it's essential to maintain it properly. Unfortunately, people often don't know how to do that. That, too, is something the repairers like to teach. Douwe: "Furniture is made of all sorts of materials: leather, wood, fabric, reed. These materials all need specific treatment. For example, thatch must be moistened with a plant sprayer every now and then; otherwise, it dries out. With wooden furniture, it's essential to check the joints once or twice a year. Tighten the screws when necessary."
Douwe has another golden tip for chairs. "If there are two or three of you and you have six dining table chairs, alternate using them. So, make sure you don't sit on the same chair all the time." Each piece of furniture requires specific maintenance. "For leather furniture, there are special repair kits available in countless colours. With them, you can easily repair a leather sofa or chair", Douwe says.
He also has a tip for fabric furniture: "Spray it with stain protection spray. If you spill something on your furniture, it doesn't get into the fabric but stays on as drops. Then you can wipe it off with a wet cloth. Many people don't know that. Of course, that has little to do with repairing, but it's important for the lifespan of your furniture."
Repair your furniture yourself or drop by the Repair Café!
Do you need help repairing your furniture? Then come to a Repair Café in your area. Want to do the repair yourself? Then find a repair guide at iFixit! You can also use these step-by-step manuals to prepare your visit to the Repair Café. This way you can read what to expect.