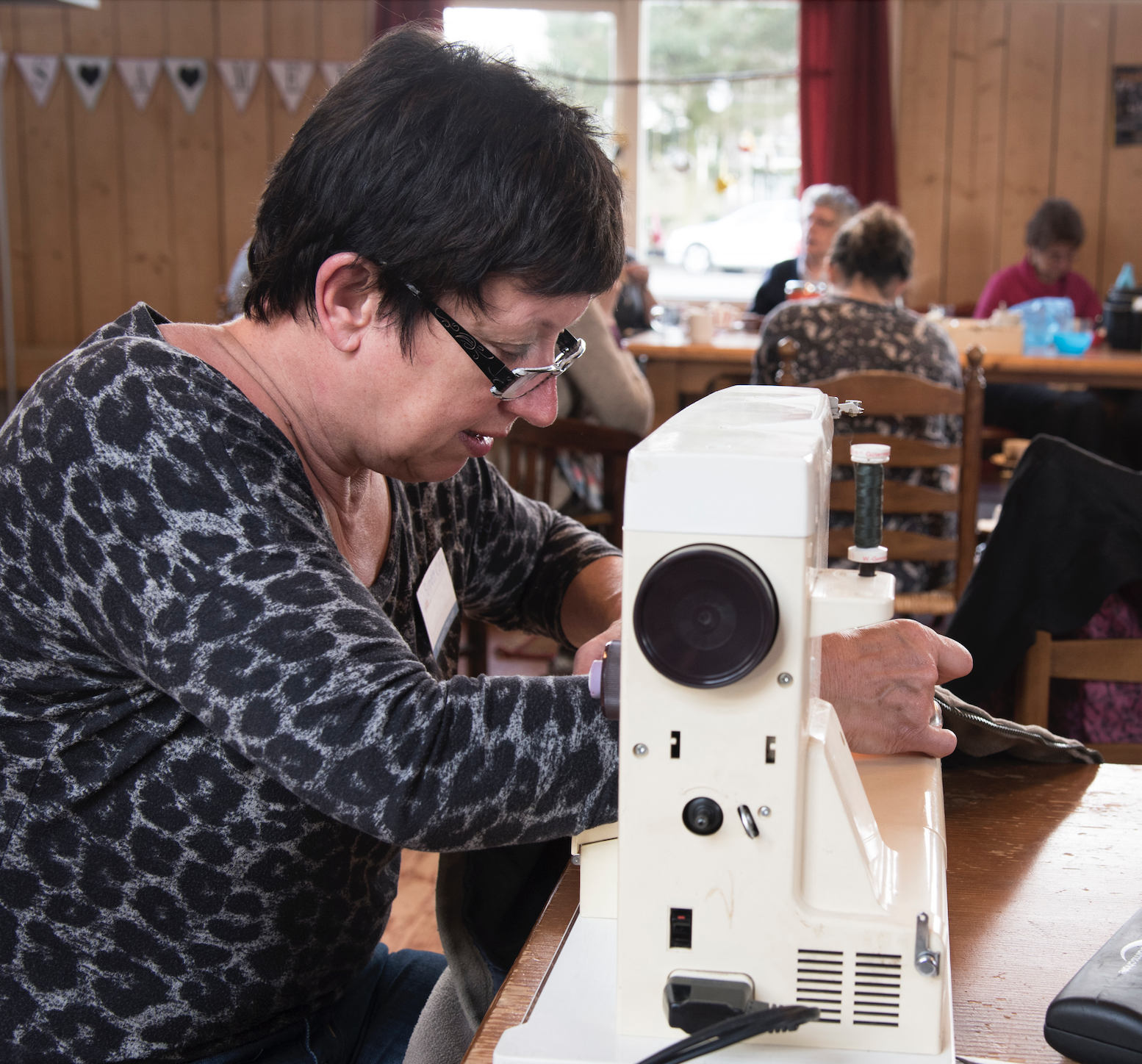 Give your tent, air mattress, sleeping bag, backpack or holdall a new life!
Repair Cafés are also worth a visit if you have camping equipment that you would like to have fixed. Think of, for example, a tent or an air mattress with a hole in it or a sleeping bag with a broken zipper. These kinds of problems are often easy to solve, after which you can continue to use your equipment. Backpacks, for example, are almost all repaired successfully in the Repair Café.
This is evident from information in our RepairMonitor, an online system in which repairers keep track of all the items they repair in their Repair Café. Of the 60 backpacks entered, 53 were successfully repaired. Visitors don't often come with air mattresses, tents and sleeping bags, but that doesn't mean our repairers don't know how to fix them.
Repairing backpacks or sleeping bags
The zipper is often the problem with backpacks, holdalls and sleeping bags. It's loose, stuck or doesn't run smoothly anymore. In such cases, it's often possible to replace the zipper, so you don't have to throw away the backpack or sleeping bag.
Repair Café repairers have a lot of experience in repairing or replacing zippers.
Another common problem with backpacks is that the handles are torn or that there's a crack or hole in some other place. This can usually be fixed by reinforcing the rucksack and re-stitching the handles. In the case of sleeping bags, our repairer can sew up any holes and strengthen weak spots.
Repairing tents or air mattresses
A good tent or air mattress can be pretty expensive. Therefore, it's worthwhile to check whether you can repair it or not. Holes in tents can be fixed with new fabric, or the tent can be reinforced with extra material. In case of a leaking air mattress, our repairers will try to locate the leak. They can often patch it in the same way they would do for a bicycle tyre.
Repair your camping equipment yourself or drop by the Repair Café!
Do you need help repairing your air mattress, backpack or other camping gear? Then come to a Repair Café in your area. Want to do the repair yourself? Then find a repair guide at iFixit! You can also use these step-by-step guides to prepare your visit to the Repair Café. This way you can read what to expect.
Even overnight bags can be repaired just fine at the Repair Café.