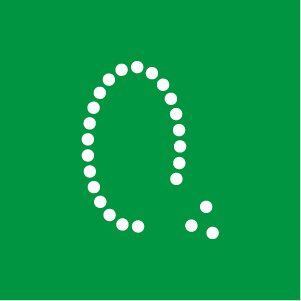 Do you have broken jewelry at home? Repair Cafés do not only fix coffee machines and vacuum cleaners, but also broken jewelry!
Necklaces, bracelets and earrings are more and more often found in Repair Cafés and there's a good chance that your jewelry can be repaired too. In more than 80 percent of all registered cases, jewelry was successfully repaired (see Figure 1).
In 6% of the cases, the visitor got advice on how to repair the item at home. In only 11 percent of the cases, a repair did not succeed.
Jewelry is becoming popular in the RepairMonitor
That jewelry is brought to Repair Cafés more often, can also be seen in the RepairMonitor, our international tool for data collection. The number of jewelry repairs in the RepairMonitor almost quadrupled in 2019 compared to 2018, as can be seen in Figure 2.
Top 5 common problems with jewelry
These are the top 5 common problems with jewelry, according to the RepairMonitor:
Lock/clasp broken
Chain/beads broken
Chain/Thread too long for the number of beads
Ring damage
Loose/missing pearl/stones.
Various Repair Cafés in Canada are experienced in jewelry repairs. For this article, we spoke to Melina Maia of MetroVan Repair Café in Vancouver and Barbara Ferris of Maple Ridge Repair Café, two volunteers who repair jewelry.
"People mostly bring items in with broken clasps or chains. Sometimes there is a stone or pearl missing, which we can easily glue back on", says Melina. For more than half of all 287 jewelry repairs in the RepairMonitor, the repairer assessed the repairability of the item as 7 or higher (on a 1 to 10 scale). This indicates that jewelry is generally easy to fix.
Storytelling jewelry
Jewelry are products that are often passed on in families for generations and often have much sentimental value. "I love repairing jewelry at the Repair Café, because I know that in many cases there is a touching story behind it. One time, a girl came in who had the ash of her deceased friend carried in a heart-shaped hanger on a necklace. That was very touching", Melina says. "I think if it is regular jewelry, most people would not care to get it repaired. That's why jewelry repairs are always so special", she adds.
Barbara, one of the main jewelry repair volunteers at Maple Ridge Repair Café, has similar experiences. She once repaired a bracelet for an elderly lady, who had received it as a gift from her father in 1942. "It was a beautiful bracelet with an enamel (fused glass) that had interlocking links and the crests of every province in Canada. It was really old and silver. I was able to fix it and she was going to pass it on to her granddaughter."
Top 4 solutions of jewelry repairs
The RepairMonitor mentions the following top 4 solutions for broken jewelry:
Rethreaded/fixed clasp
Replaced chain
Glued stone/ pearl
New clasp attached.
These solutions are also found in Melina's and Barbara's Repair Cafés. "When jewelry breaks, we often just have to replace the broken clasps or add a chain. That is why we already have a lot of clasps ready at our Repair Café", Melina from Vancouver mentions.
Melina taught herself to repair jewelry through her passion for upcycling and zero waste. "I am not an expert when it comes to jewelry repairs, but most of the time it is not that difficult. I first tried with my own and watched a few videos online", she says.
Three steps for repairing broken jewelry
Barbara from Maple Ridge Repair Café is a schooled jeweler and the expert when it comes to determining which material the jewelry is made of. "We repair jewelry that jewelers will not repair", she says. "Most jewelers only repair high-value gold or silver jewelry, not metal, for example."
When repairing broken jewelry, Barbara sticks to the following steps:
Examine the material of the jewelry (gold, silver, bronze, etc.)
Determine what is wrong with the jewelry or what needs to be replaced (e.g. broken clasp, chain or missing stone)
Get the right tools. To repair jewelry, you need tools that are quite fine. Small pliers (see Image 1) are ideal for jewelry repairs. These can be bought at any hobby store. Household items such as a knitting needle or a wire can be helpful as well.
Jewelry maintenance tips
Do you have pieces of jewelry that you would like to pass on to future generations in your family? Melina and Barbara have three main tips on how to make your jewelry long-lasting:
Right storage
Storing jewellery the right way is very important. "Most people just put their jewelry in a drawer. It would help a lot to put necklaces and bracelets in a fabric cloth, for example. Hanging them would also be great, as it would prevent the chain from getting tangled", Melina says. She also mentions that closing jewelry before putting away can help as well. Barbara, for example, hangs her bracelets on toilet paper tubes, which can also be easily made at home.
Correct cleaning products 
Cleaning your jewelry once a year will also maintain it for longer. Ideally use soapy water which does not contain a lot of chemicals. Clean your jewelry carefully using a soft cloth or toothbrush. Barbara furthermore recommends getting a polishing rouge. This is a compound which is often used by jewelers to polish their jewelry.
Another insider tip is to use baking soda (sodium bicarbonate). "Mixing the baking soda with a little bit of water, creates a great paste in which the jewelry should be gently rubbed in. However, make sure that the paste does not touch the stones of the jewelry", Barbara shares.
Upcycling
With some jewelry, it is simply not possible to restore the piece to its original state. But sometimes, if something is broken it can be used to create something new. Barbara chose this solution when a woman came by who had lost a few earrings. She then created a bracelet out of all the single earrings, instead of trying to repair them.
Repair your jewelry yourself or drop by the Repair Café!
Do you need help repairing your necklace, bracelet or earrings? Then come to a Repair Café in your area. Want to do the repair yourself? Then find a repair guide at iFixit! You can also use these step-by-step guides to prepare your visit to the Repair Café. This way you can read what to expect.