BEAUTIFUL PIECE! Ode to the repair
A broken chair, a handle that is stuck, a leaky coffee maker, a right-angled tear or a broken screen. These are all defects we regularly encounter. Nuisances or challenges? Sad partings or opportunities? This video series focuses on the adventure of five repairs.
Listen to repairers' analyses and get inspired.
---
Trailer
---
Part 1: Broken handle
Your repairer: Theo van den Akker
A suitcase with a handle that won't slide up. Very impractical. The yellow mechanism doesn't go down properly. Once it is opened, it's clear what is broken. But how do you replace something that isn't made separately?
Listen to the analysis of Theo van den Akker, quality-of-life ambassador and repairer at Repair Café Betondorp in Amsterdam East. On the value of a junk box filled with bits, shapes and clamps.
---
Part 2: Right-angled tear
Your repairer: Gery Woltinge
A nice pair of pants, almost brand new, with a big tear at the knee. Caught behind a nail. Too good to waste or to put just any patch on. With a little extra attention and creativity these pants will be unique, and better looking than when they left the store.
Listen to the analysis of Gery Woltinge, former sewing teacher, and now repairer at Repair Café Zwolle. On cutting, stitching, and the fact that all jeans can be mended.
---
Part 3: Broken bars
Your repairer: Saskia Bakker
A classic, old chair from a well-known restaurant in Amsterdam gave out on a guest. The crosslink came loose, and the bars couldn't hold the weight. Broken and split. Let's hope the splinters come together again.
Listen to the analysis of Saskia Bakker, woodworker and repairer at Repair Café Utrecht. On glue, tape, dowels, and the reparability of wooden objects.
---
Part 4: Cracked screen
Your repairer: Eline Bijkerk
An iPhone 5S had been lying in a drawer for a while. The screen was cracked and the home button didn't work anymore. An older model, but not yet obsolete. Patiently opening it up, step by step, with a bit of courage and some help. Replace what's broken, and phone away. Or not?
Listen to the analysis of Eline Bijkerk, programmer and repairer at Repair Café Houten. On daring to open things up, screws, suction caps, and online information.
---
Part 5: Leaky Senseo
Your repairer: John Kevers
One of the first Senseo models, fifteen years old, was thrown away. It was leaking. But from where? Is the water hot or cold? And what does the wear on the inside say about how it was used? Before you can fix something, you have to know what's broken.
Listen to the analysis of John Kevers, who is technically trained and repairer at Repair Café Eindhoven-Woensel. On elimination, donor machines, and the importance of looking properly.
---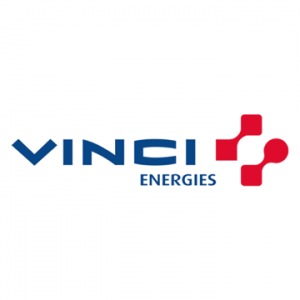 Idea and production: Tom Loois and Joanna van der Zanden
Repairers: Theo van den Akker, Saskia Bakker, Eline Bijkerk,
John Kevers, Gery Woltinge
Exhibition design: Jasmijn Muskens
Film: Elizabeth Sokol, thebestoftimes.nl
Graphic design: ARK Amsterdam
Video sponsor: VINCI Energies
---
These videos are part of the touring pop-up exhibition 'BEAUTIFUL PIECE! Ode to the repair' which was commissioned by Repair Café International with the support of: